1 DAY TOUR AT HUALIEN COUNTY
Hualien Country is no doubt the largest county in Taiwan with a jaw-dropping 4,600 kilometre square of area. However, it's not the size that makes it captivating but the beautiful scenery. Its breath-taking view will never fail to amaze anyone from young to old. P/S: Prepare to get your eyes peeled.
Consequently, read more to find out why this place is worth the travelling time with your private car tours!
What's so special about Hualien County?
Hualien County houses one of the most popular world-class scenic attractions. In 1590, the Portuguese sailors passed by the eastern coast of Taiwan and named them "Formosa". Subsequently, Hualien County now borders the Pacific Ocean and is full of mountain peaks, deep blue skies, picturesque valleys, and breath-taking views of the ocean.
Furthermore, visitors can now enjoy the gorgeous views at Taroko National Park, Yushan National Park and more which we will discuss furthermore later!
TOP 3 MUST GO PLACES IN HUALIEN COUNTY
Taroko National Park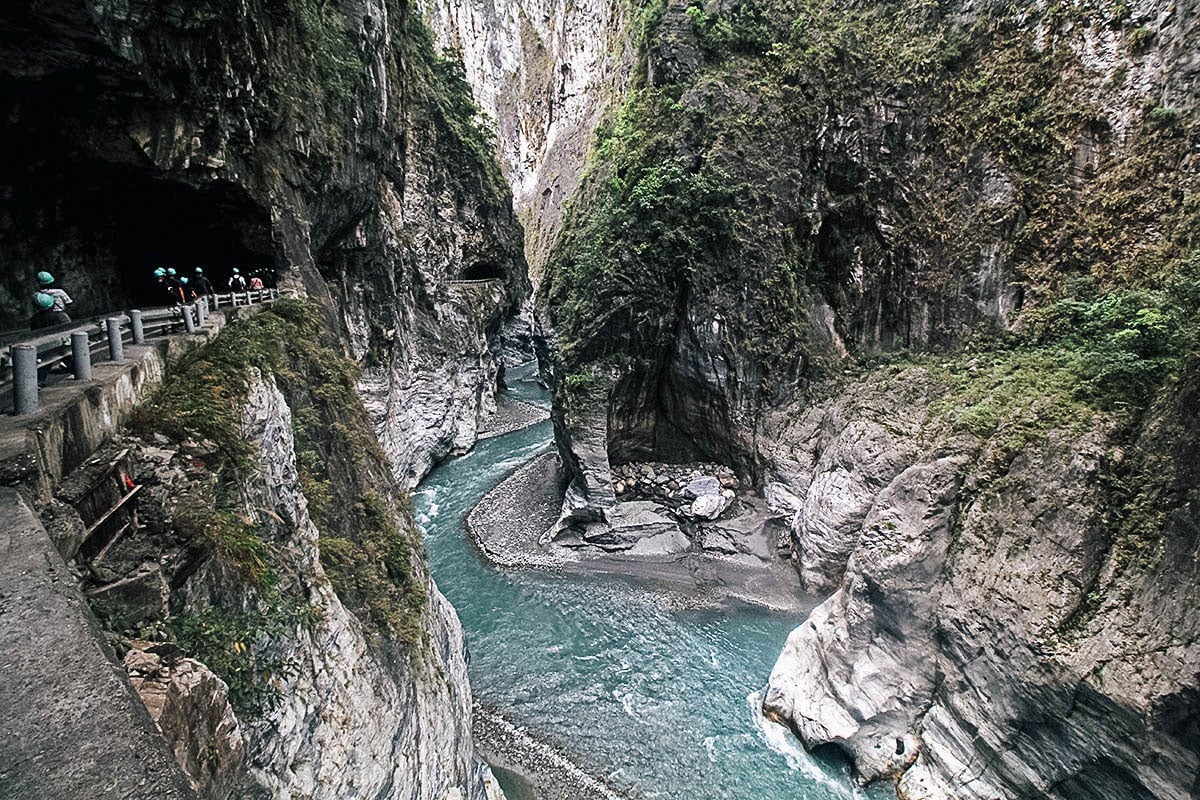 This particular place one of the most special and unique compared to others. There are so many scenic locations here which would probably take up a full day of your itinerary to cover! Subsequently, some of the most popular locations are the Swallows' Grotto, Tunnel of Nine Turns and the Baiyang Trail, which allows you to view the many rivers and waterfalls in the park.
Chang Chun Temple Trail
This trail is indeed for someone who likes to have a little workout when travelling. This steep trail consists of a bridge crossing which then follows along a mountain ridge. Moreover, reaching the highest point will take around 25 minutes and another 5 mins will let you enjoy a grandeur bird-eyes view of the place. Consequently, it will be a downhill trip down, a rest for the tired feet.
Yu-Shan National Park
Yushan National Park is home to Taiwan's tallest peak, Mount Jade, which as you may have guessed is also known as Yushan.  As you hike up the peak of the mountain, you will be amazed by the captivating view overseeing entire Taiwan at this peak. P/S: You might want to catch the sunrise early or sunset before heading down with your girlfriend or wife.
Why Private Car Tours is your best bet for travelling in Taiwan?
Taipei may be well connected by trains, however, the distance will be a hassle for you to travel on a tight schedule. With different scenery and attractions on-site, it would be nearly impossible to travel by train or bus. Hence, we recommend you to incorporate private car tours into your itinerary. It saves the time and hassle of squeezing your brain cells dry to find transportation to get to the place you want!
P/S: If you book through our website for private car tours, you can save a ton as we are able to bundle the locations for you. Buy here now.
Saw a place which you want to go to Taiwan?
Why not approach us? I know this sounds like an ad but wait! I'm sure you won't regret reading on! Our services in www.cartours.com provide with driver together with a tour guide/translator. What's different from other services? Our itinerary is flexible where it can be fully customised for you or it can be bespoke where the planning calendar is all in your hands! We don't just use clickbait! Try us now for the full experience of private car tours to believe it for yourself.